MARI NOBRE
Singer/Songwriter/Ethnomusicologist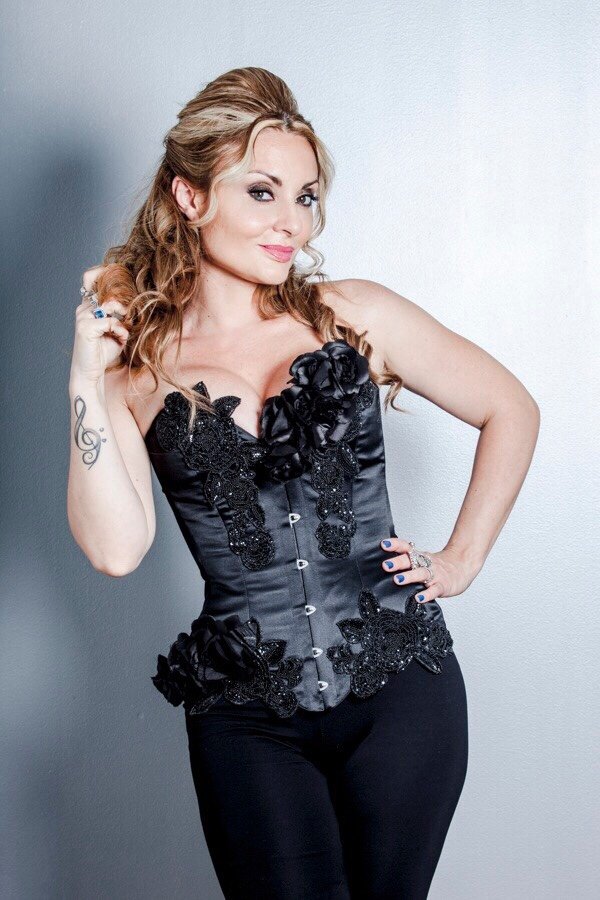 Mari Nobre is a passionate and versatile Jazz and Latin pop singer.  In 2021 Mari became a Gold Record artist certified by RIIA for her release "Vida" with the Italian label Hammer Music Italia.  She is also a Billboard charted artist and the recipient of a Latin Grammy award as a vocalist on the album Los Animales. A naturally gifted vocalist who started her singing career in Europe as a child prodigy at the age of 14. She moved as a teenager to New York City where several producers hired her as a vocalist, and where she performed and learned the musical idioms from many legends of the Latin jazz scene.
She recorded with international jazz artists such as Flora Purim, Airto Moreira, Hubert Laws, Otmaro Ruiz, Herbie Hancock, Kenny Burrell among many others.
She is currently the official singer of Joyas Prestadas,  the original band of Mexican-American diva Jenni Rivera.
Mari is also currently working on her new Latin album "Corazon Inmigrante" featuring Cuban artist Ibrahim Ferrer Jr. son of Buena Vista Social Club singer Ibrahim Ferrer.
She performs with her bands in the United States in the most famous music venues and she was headliners in many music festivals such as the Hollywood Brazilian Film Festival, the Levitt Pavilion, and the Central Avenue Jazz Festival to name a few. Mari is one of the few singers who can sing in five languages: English, Spanish, Portuguese, Italian, and French. She always shows a great vocal delivery and stage presence.
A scholar with a BA in Jazz Performance from Herb Alpert's School of Music. She is the recipient of the 2019 Eugene Cota-Robles Fellowship Award at UC Riverside and the 2016 GOFP Fellowship Award at UCLA. Her research focuses on Afro-diasporic music in Latin America, colonialism and imperialism; constructions of race and nationalism, with a particular interest in music and rituals of Brazil.
While at UCLA Mari was the lead vocalist of the UCLA Latin Jazz Big Band, and she had the honor to perform as a Soprano in Royce Hall (UCLA) for "A Love's Suite," an original symphonic composition written and directed by jazz legend Kenny Burrell in celebration of his 85th birthday, accompanied by a 90 piece orchestra.
In the United States she is also known as an actress for her appearances on various episodes of the popular Lifetime TV reality show "Little Women LA', and the Italian reality show "That's My Country" for RAI International.
During her 2016 European tour "Vida" she received the Dean Martin's Award which is the most prestigious award for Italian-American artists who are recognized abroad because of their talent and dedication. During that year she was signed to an Italian record label, and released her Latin pop single "Vida" which reached number 1 Latin pop hit on the Itunes charts in Europe.
In 2017 she was invited to record and compose music for TV personality Deepak Chopra's album "Home-Where Everyone is Welcome" which also became a USA-Amazon best seller.
In the same year, she recorded live from UCLA the album "Live and Alive from Gershwin to Jobim" produced by Chrome Music Records which was critically acclaimed and reached the top of the Jazz Billboard charts.
As a performing artist and songwriter, she is the recipient of a Latin Grammy certificate, the American Songwriter Award, the Jazz Ed Magazine Award as Best World Music Album of the Year, and Best World Music Artist of the Year, and the KXRL Radio Award among others. She also performed with the Dean Martin's string orchestra in Italy where she received the Dean Martin's Award for promoting the value of diversity through her music.
She is a member of the National Academy of Recording Arts and Sciences and the Screen Actors Guild.